Regular price
Sale price
$8.03 USD
Unit price
per
Sale
Sold out
Encouragement for your broken heart, inspiration for your hopeless situation, and healing for your hurting soul.
Unlock the secrets of self-awareness and deepen your spiritual journey with our transformative self-help eBook. "Got Lemons?" was created to ignite your faith and guide you through powerful moments of self-discovery, enriched with biblical scriptures and practical worksheets.
Features of our "Got Lemons?" eBook:
My 1st "God is Real" Moment: Embark on a captivating journey as I share my  personal anecdote of a profound encounter with the divine. Explore the transformative power of this moment with me and it's possible it will give your own spiritual outlook a new perspective.
40+ Scriptures: Delve into the wisdom of the Bible with over 40 carefully selected scriptures. Our eBook showcases verses that offer guidance, inspiration, and a deeper understanding of the presence of God in your life.
4 Bible Translations (CEB, KJV, NIV, AMP): Immerse yourself in the richness of different translations, allowing you to explore the scriptures from various perspectives. Gain new insights and uncover hidden treasures within the Word of God.
Self-Awareness Worksheets: Our eBook provides practical tools for self-reflection and personal growth. These self-awareness worksheets are designed to help you dig deeper into your emotions, beliefs, and aspirations, enabling you to gain clarity and unlock your true potential.
Clickable Section-to-Section Navigation: Seamlessly navigate through the eBook with our clickable section-to-section feature. Easily jump between chapters, scriptures, and worksheets to find the insights and guidance that resonate with you the most.
Space for Taking Notes on Your Phone: Capture your thoughts, reflections, and inspirations directly within the eBook. We've incorporated a note-taking feature, allowing you to jot down your observations, prayers, and personal insights conveniently on your phone.
100 Pages of Enlightening Content: Dive into this comprehensive resource spanning 100 pages. Our eBook is carefully crafted to offer a rich tapestry of wisdom, combining personal narratives, scriptural guidance, and practical exercises to facilitate your personal and spiritual growth.
Why read our self-help eBook "Got Lemons?"
You will embark on a transformative journey of self-awareness and spiritual enlightenment. Our carefully curated content, personal experiences, scriptural guidance, and practical tools, are for you as proof that God is always watching over us.
Through this eBook, you will:
Strengthen your faith and deepen your connection with God
Gain valuable insights into your own spiritual journey
Cultivate self-awareness and unlock your true potential
Experience personal growth and transformation
Find solace, guidance, and inspiration in the scriptures
Develop practical tools for self-reflection and personal development
Embark on a life-changing journey of self-discovery and spiritual growth. Read our self-help eBook "Got Lemons?" and open the doors to a renewed sense of faith, self-awareness, and personal empowerment.
Take the first step toward increased faith-based positivity.
I hope this faith-based positivity eBook helps You feel more peace, feel more confident in God's path for you, and uplifts your spirits when you need it.
Specific shipping & handling details will be emailed

Show off and tag @letsgetposi on social media
Share
View full details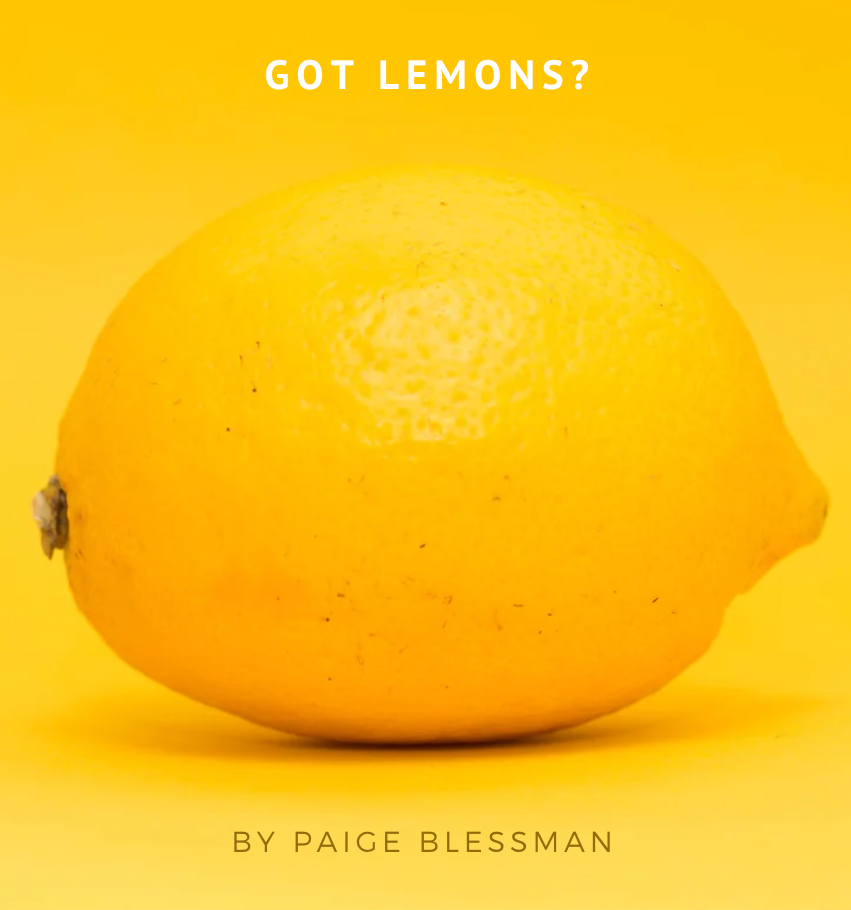 Positivity & Wellness for all