Regular price
Sale price
$0.00 USD
Unit price
per
Sale
Sold out
Introducing our blue "Wellthy" unisex tank top: embrace your wellness and positivity journey in style!
Elevate your fitness and health regimen with our blue "Wellthy" unisex tank top. Designed to inspire and empower, this tank top combines the elements of wellness, positivity, and athleisure fashion, making it the perfect choice for your active lifestyle.
Key Features of our blue "Wellthy" unisex tank top:
Inspirational design: The word "Wellthy" is colorfully displayed on the tank top, representing the harmonious blend of wellness and wealth. It serves as a constant reminder to prioritize your overall well-being, both physically and mentally, on your positivity journey.
Fitness and health focus: Our tank top is designed with fitness and health enthusiasts in mind. It provides comfort and flexibility, allowing you to move freely during workouts, yoga sessions, or any physical activity that brings you closer to your wellness goals.
Positive affirmation: By wearing our "Wellthy" tank top, you embody the mindset of embracing a positive lifestyle. The word itself reflects your commitment to nurturing your well-being and serves as a constant reminder to focus on your journey towards self-improvement.
Versatile athleisure style: This tank top seamlessly transitions from your workout sessions to casual outings. Its athleisure design not only provides functionality but also ensures you look stylish and on-trend wherever you go. Embrace comfort, confidence, and positivity in one garment.
Order your tank top today and experience the perfect fusion of fashion, fitness, and positivity. Embrace the "Wellthy" mindset and inspire others to join you on the path to wellness and self-improvement. 
Specific shipping & handling details will be emailed

Show off and tag @letsgetposi on social media
Share
View full details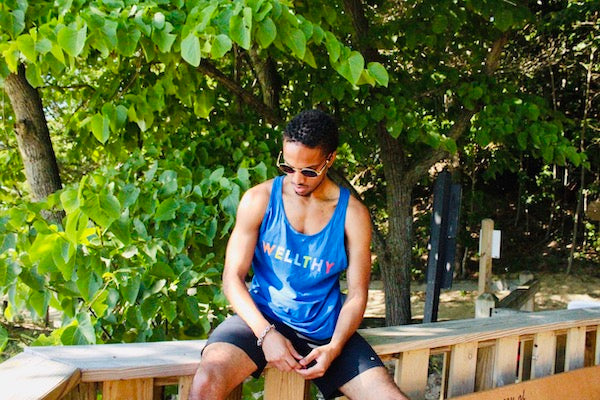 Positivity & Wellness for all